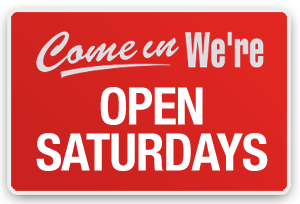 NYC Podiatrist open Saturdays!  You asked and we have responded to your needs!
If your podiatrist requires you to schedule your appointments many weeks in advance, or is only available during inconvenient hours, you may find yourself in a predicament when your feet need medical care. Fortunately, NYC Podiatry Center of Excellence has the solution. Our doctors and staff understand that life does not stop to wait for you when you are ill or need an x-ray exam or lab test, which is why we're open days, evenings, and Saturdays. 
Per your request, our Midtown NYC Podiatrist open Saturdays now!
Our goal has always been to provide fast, accurate and advanced medical care to our patients, and we are extending this service even further.  You no longer need to take time off from work or rush during lunch times or in the evenings to get top podiatry medical care you deserve. We will now be available to help you in our Midtown location on Saturdays from 9:00AM to 2:00PM.
Our Midtown NYC podiatrist's office can handle most of your medical needs, without an appointment, anytime between 8 a.m. and 10 p.m. Monday through Friday and from 9 a.m. to 5 p.m. Saturday and Sunday. Plus, our Midtown East location at 136 E 57th St, New York, NY is just a quick walk from UES, UWS, Midtown West, LES, LWS and NYC boroughts.
People from all over the area choose our podiatry clinic in NYC as their podiatry provider for reasons such as:
Shorter wait times than a medical doctor visit or emergency room visit
Podiatrists are foot experts. They treat all foot & ankle conditions, including foot fractures, broken bones, toenail disorders (ingrown, fungal, etc), and more
Diabetic and regular foot exams, sports trauma, and more
Procedures including splintering, foreign body removal, foot and ankle x-rays, ingrown toenail removal surgery, plantar warts removal procedure, foot – heel pain cortizone injections, and more
At NYC Podiatry Center of Excellence, you are always treated by world-reknowned board-certified podiatrist who has the experience to properly diagnose and treat foot conditions.
We accept most insurance plans, including Blue Cross & Blue Shield, Humana, Cigna, Oxford, United Healthcare, Aetna, Health Plus, Medicare, many secondary Medicaid Plans, and more.
See a complete list of insurances we accept.
Call us at (212) 288-3137 or use this appointment form at to schedule an NYC Podiatrist Saturday appointment today!
Office Hours:
Monday 10:00am-6:30pm
Tuesday 10:00am-6:30pm
Wednesday 10:00am-6:30pm
Thursday 10:00am-6:30pm
Friday 10:00am-6:30pm
Saturday 9:00am-2:00pm
Sunday :00am-2:00pm
Latest posts by Dr. Isaac Tabari
(see all)