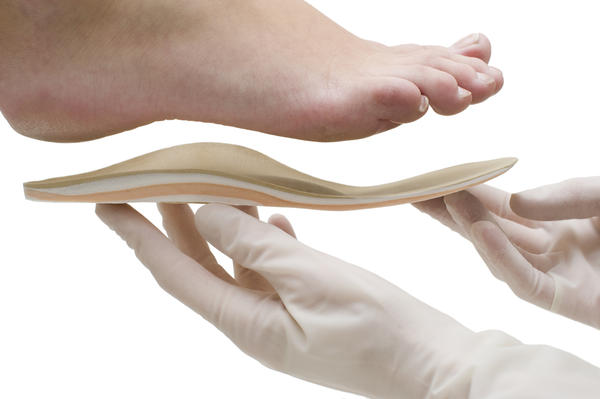 You may have seen orthotics advertised at Costco or other similar retailers. Be aware that purchasing foot orthotics prescribed by non-medical professionals may cause you more harm than good. In fact, what I have seen in my practice is that this type of commercial offering of custom orthotics actually drives more patients into my podiatry office due to problems they cause to patients' feet. 
Foot orthotics sold at retailers like Costco are fabricated from a scan image of the feet.  Many podiatrists also use these type of scanners. Unfortunately, these type of scanners do not provide a true representation of a 3-D model of the foot. The only way to achieve that is to do a custom molding using either casting material or foam. There is no balancing of forefoot to rearfoot deformities with these 3-D scanners. Therefore the "custom orthotics" made by these scanners may not properly fit patient's feet. They will also be uncomfortable and painful to wear even after a 3-week break-in period.
What's worse, there's no physician-expert in foot biomechanics who will properly fit the custom orthotics once they are fabricated, or properly modify them, if that is deemed necessary. At retailers, once they are made, they are yours and cannot be modified. Just think about it, orthotics are to be worn on your feet for hours at a time. Custom orthotics are like braces – would you wear braces if they are not properly fitted? Plus, wouldn't you want these devices to be prescribed by a medical professional who is an expert in this niche, rather than a "scanner".  This  is especially important when fitting children's feet for custom orthotics.
See a qualified custom orthotics and biomechanics podiatrist instead
Don't be ripped off for orthotics that are just symmetrical arch supports sold at pharmacies. They are not TRUE custom orthotics and will make your feet worse, not better. Real "custom" foot orthotics reflect the differences and assymetries between feet, and are not generic, mirror images of each other. We at NYC Podiatry Center of Excellence have qualified podiatrists who are experts in biomechanics and fitting feet with custom orthotics. Our staff at NYC Podiatry Center of Excellence will check with your insurance plan to see if these devices are covered by your insurance.
Latest posts by Dr. Isaac Tabari
(see all)