"I believe in feeling and looking your best at any age, with the most conservative, personalized and gentle approach."  – Dr. Isaac Tabari, Celebrity Podiatrist to the Stars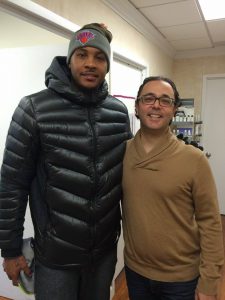 Dr. Isaac Tabari is highly sought-after board-certified celebrity podiatrist in practice for over 15 years. He is the founder of NYC Podiatry Center of Excellence, an exclusive foot care practice in the center of East Midtown, on East 57th Street in Manhattan.
Dr. Tabari is celebrities' go-to podiatric surgeon as proven by his devoted patient base. They come from the film, entertainment, athletic, modeling and corporate industries and include A-listers and VIPs. Both NYC and Hollywood are obsessed with their health and their vanity. Yes, everyone has an opinion on who the best doctors in NYC are and who can keep foot pain at bay. However, in the field of podiatry, Dr. Tabari has emerged as an industry leader beloved by the celebrities.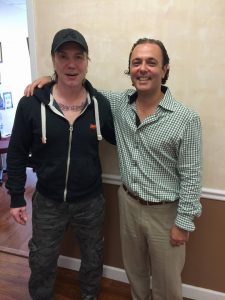 Dr. Tabari offers a wide range of foot services to his much-valued patients in his world-class podiatry center. His high profile clients include a who's who list from the fashion industry, entertainment industry, A-list celebrities, MVP athletes and modeling world.  Best known for combining the latest approaches to foot care with natural treatments, Dr. Tabari advocates balance through a conservative approach, regular exercise and cosmetic advances. Throughout every aspect of his work, Dr. Isaac Tabari merges foot health with the latest advanced modalities, such as laser and injectables, and  natural foot treatments. This is why his high profile and celebrity clientele entrust their feet in his hands.
Through this approach, Dr. Tabari has become a much-profiled foot expert, having appeared in countless fashion, beauty, and pop culture magazines as well as numerous newspaper articles. He is often a foot expert for on-camera commentary on today's foot health topics.
Celebrity Podiatrist with Proprietary Orthotics and Peel Treatments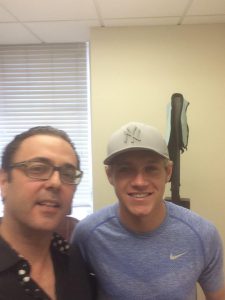 For anyone who has ever wondered how A-List celebrities manage to rock the red carpet in those sky-high heels, their secrets are celebrity podiatrists. NYC's podiatrist-to-the-stars Dr. Isaac Tabari has been creating customized state-of-the-art orthotics for celebrities who wear them on the red carpets.  According to Dr. Isaac Tabari, his orthotics return the foot to a neutral position for optimal stability while helping to realign posture, and making the wearer realize a new and improved way of life.
When you schedule your appointment with Dr. Isaac Tabari, rest assured, he is the doctor that you will be meeting. He works with each and every patient to develop a customized treatment plan that will achieve your specific foot and foot aesthetics goals.
Dr. Tabari's goal is to give every patient who walks through his door his personal attention. His approach to foot care is simple, "I want my patients to feel healthy, pain-free and refreshed." He analyzes and customizes each patient's foot treatment program for the most effective results, with little to no downtime.
Dr. Tabari is a well-known innovator in the field of foot peels, creating his own foot peel to use in his practice. He frequently uses the peels
as an effective way to take years off foot appearance, remove callus and improve foot skin. Each  foot peel  is customized for each patient based on his/her needs, sensitivity, and busy schedules.
Podiatrist to the stars makes his celebrity red carpet secret available to the public.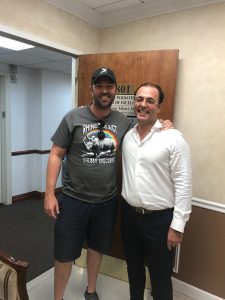 For anyone who has ever wondered how A-List celebrities manage to rock the red carpet in those sky high heels or gorgeous tuxedo shoes, their secret's about to be revealed. NYC podiatrist-to-the-stars Dr. Isaac Tabari, who practices at his midtown location NYC Podiatry Center of Excellence, states that his proprietary insoles have been used by Hollywood's heaviest hitters as well as sports A list athletes. His state-of-the-art orthotics are worn on red carpets all over LA and New York City, hidden inside all those high priced shoes.
Latest posts by Dr. Isaac Tabari
(see all)