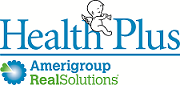 We are happy to announce that our podiatrist accepts Health Plus and HealthPlus Medicaid at NYC Podiatry Center of Excellence. We are official providers for Health Plus Insurance plan. With HealthPlus Amerigroup, you still have the same benefits as always, and now you have access to podiatry services.
Amerigroup is the parent company for Health Plus. It manages publicly funded health insurance programs in 12 states.
At Amerigroup Health Plus, more than 70% of members are moms and kids in the Medicaid and Child Health Plus (CHIP) plans. This makes us very happy that we are providers for these plans – we are proactive about helping members access quality foot care.
Our podiatrist accepts Health Plus plans such as:
Medicaid Health Plus
Child Health Plus
Managed Health Plus
Long-Term Care
Medicaid Advantage
Medicaid Advantage Plus
Medicare Health Plus
In case you don't know:
Health Plus Children's Health Insurance Program (CHIP) is a safety-net health care insurance program for kids whose families aren't eligible for Medicaid but also can't afford private insurance. Children without health insurance may be able to get low-cost or free health coverage from their state's CHIP program. We are excited to let you know that we are providers for Amerigroup HealthPlus – Child Health Plus.
Health Plus Medicare Advantage Plans are private health plans that receive payments from Medicare to provide the full range of Medicare-covered benefits to enrollees. Amerigroup currently offers Medicare Advantage plans in eight states. We are proud to be providers for Health Plus Medicare Advantage Plan.
If you are wondering if we accept your plan, please call NYC Podiatry Center of Excellence front desk specialists at 212-288-3137 or inquire via our contact form.
We look forward to seeing you in our office to help you get back on your feet fast!
Dr. Isaac Tabari, DPM, ABPM is the Director and Chief Podiatrist at NYC Podiatry Center of Excellence. He is a foot & ankle doctor / surgeon with 25+ experience of experience and background in podiatric medicine. Dr. Tabari is board certified by the American Board of Podiatric Medicine (ABPM).
Latest posts by Dr. Isaac Tabari (see all)